Every new player arrives with a high level of expectation from his new club, fans, teammates and staff. While high profile transfers undoubtedly have a greater weight of expectation on their shoulders, sometimes this very same expectation becomes too heavy for them and they crumble. Let's have a look at players who were or are playing beautiful football in their careers, except when they arrived in England
Andriy Shevchenko – Chelsea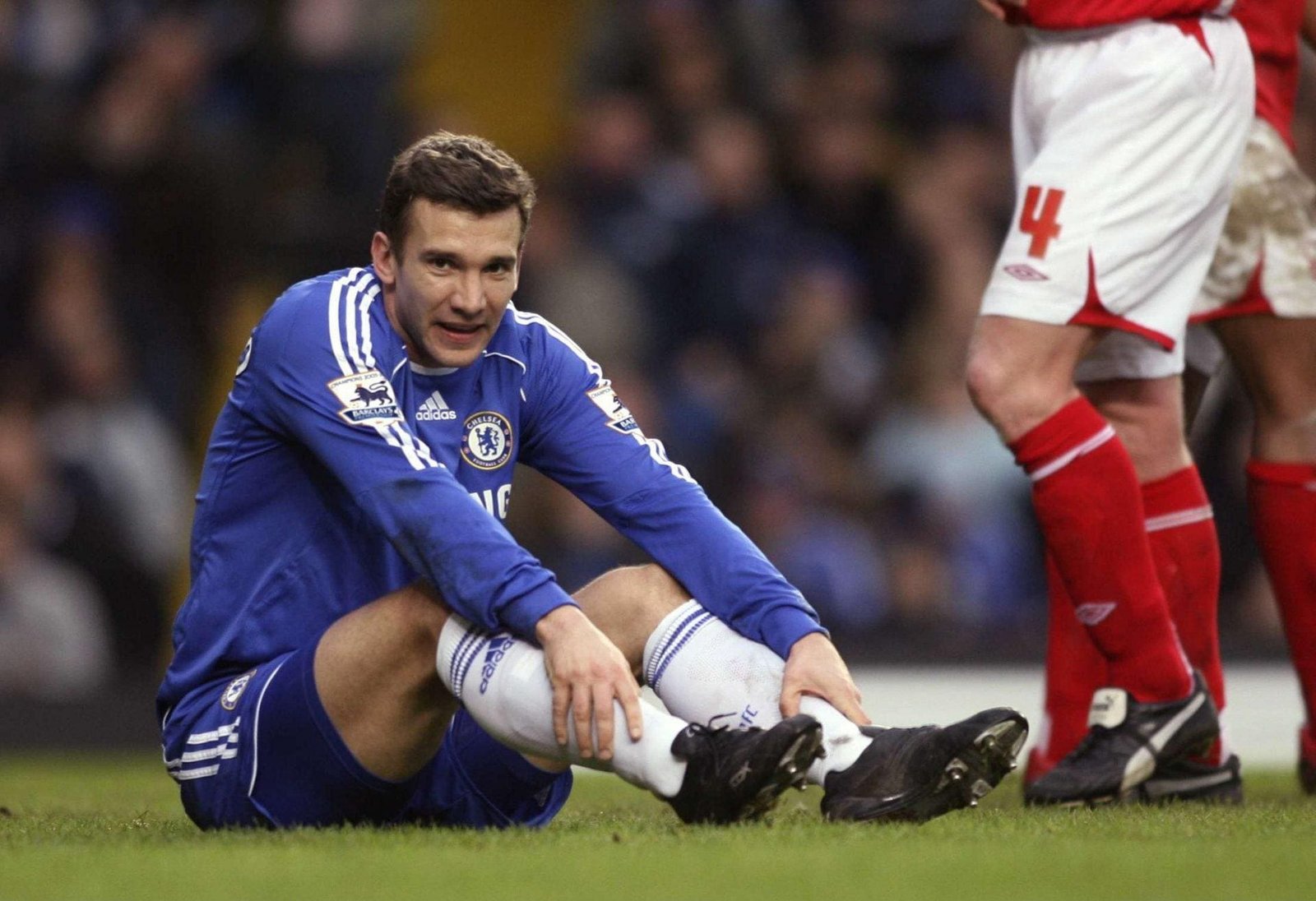 The 2004 Baloon D'or winner, beat the likes of Deco and Ronaldinho to win the prestigious footballing award after a stellar season with Milan. Arriving at Chelsea, Andriy Shevchenko had a massive price tag on his head, 30.8 million pounds, the highest amount paid by an English Club.
In Chelsea, however his career started to go downhill and he finished his stint at Chelsea with a goal to game ratio of 0.18, which is quite horrifying as compared to his stat at Milan, which stood at 0.61, almost three times more!
He made just 48 appearances in the 2 seasons at the club, before being loaned to Milan, where he managed zero goals in the 18 appearances Shevchenko's period to forget at Chelsea may be because he was on the wrong side of age, or the sheer physicality of the league. Whatever the reason may be, he was a flop, no one expected him to be.
Angel Di Maria – Manchester United
When Angel Di Maria arrived at Manchester United in 2014, several United fans thought that they had found a replacement for Cristiano Ronaldo in the 26 year old. There were even slogans coming up around Manchester, "You took our star, [Ronaldo] we took you Angel [Di Maria]."
Di Maria scored 36 goals and assisted 85 in Real Madrid which led Manchester United to snap him up during their struggles after Sir Alex Ferguson. Di Maria, however failed to replicate the standards set by him in Real Madrid and played just 32 matches in England, scoring just 4 times. He was subsequently sold off to PSG where he reached the peak of his career. In the 209 games Di Maria played for PSG, he scored 79 goals and assisted 83.
Patrick Kluivert – Newcastle United
Dutch legend, Patrick Kluivert won several awards at Barcelona and arrived in England with great expectations, on the back of a great career at Barcelona, scoring 90 times in 182 appearances. Life in England was however not too kind for Kluivert as he played just a solitary season at Newscastle United and played 25 matches, scoring just 6 goals.
He was later sold to Valencia, PSV and Lille consecutively, playing a total of mere 39 matches in 3 years, scoring just 8 times.
Fernando Morientes – Liverpool
The Spanish talent's rise to fame began in 1997 at Real Madrid where he spent 8 years, making 182 appearances and scoring 72 goals. This is probably what tempted Liverpool to sign him before the start of their 2005-06 season. Funnily enough it would be the only season, Fernando played for the club, scoring simply 8 goals in 41 appearances. He was sold off to Valencia where is formed improved momentarily, but he could never again match the standards set by him at Real Madrid.
Davor Suker – Arsenal
Signing for Arsenal in 1999 on the back of a fantastic World Cup and Real Madrid career, Davor Suker left many Arsenal fans disappointed with his lackluster performances and poor numbers, 8 goals in 22 games as compared to 38 goals in 86 games during the 3 years at Real Madrid. The Croatian never reached his best even after leaving Arsenal and scored simply 2 goals for West Ham United, with both coming in one match against Manchester United.