The 20-yrs-old Italy international striker Moise Kean hasn't obviously found joy on the football pitch in the Premier league since he arrived from Juventus, where he had impressively scored 8 goals in 21 appearances, mostly coming in as a substitute.
Kean is known in particular for his great pace, ability in the air, offensive movement, and powerful physique, which enable him either to hold up the ball with his back to goal or take advantage of openings in the opposition's defence; a hard-working player, he has also been praised for his defensive contribution off the ball.
Kean joined Everton on 4 August 2019, signing a five-year contract for a fee of €27.5 million, plus €2.5 million in add-ons.
Unfortunately, Kean has failed to find the back of the net more than once in his 22 appearances for Everton so far this season, which has led to a consideration of swapping the young Italian striker with Ciro Immobile, another Italian professional striker who currently plays for Serie A club 'Lazio'.
Immobile is capable of playing anywhere along the front-line. A quick forward, who is primarily known for his offensive movement off the ball, as well as his ability to make attacking runs and exploit spaces. His main characteristics are his eye for goal and finishing ability with either foot, as well as his physical attributes; he also possesses solid technique, and is effective in the air.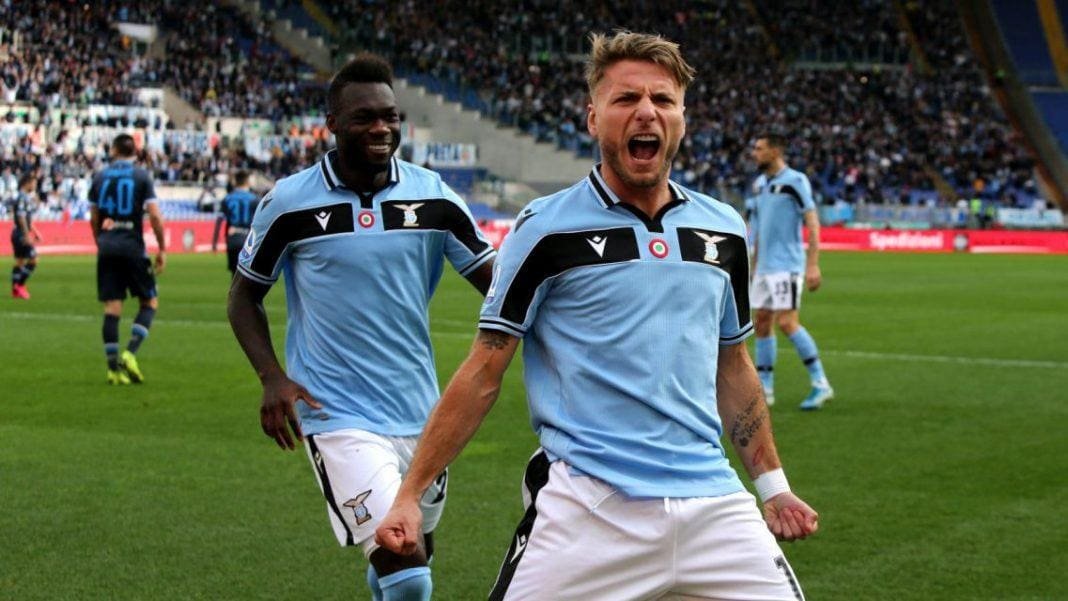 In addition to his offensive capabilities and goalscoring ability, he is also a hard-working player, known for his willingness to chase down the ball and press opponents when not in possession; he also possesses good link-up play, which enables him to provide assists for teammates, in addition to scoring goals himself.
In his fourth season with Lazio since joining the club during 2016/2017 summer, Ciro Immobile has impressively scored 116 goals in 167 total appearances in all competitions.
According to a report from Teamtalk, Ciro Immobile's impressive goal scoring record has caught the attention of Everton boss Carlo Ancelloti and the 30-yrs-old striker is been considered to replace his young Italian compatriot in a possible swap deal when the summer transfer window opens.