Everton were knocked out of the FA Cup in the third round by a young Liverpool side. Curtis Jones scored a stunning goal as the Reds advanced in the Cup with a 1-0 win. This means that Everton only have the Premier League to focus on giving Carlo Ancelotti the sole task of achieving a respectable finish on the Premier League table.
The humiliating loss against such an inexperienced and youthful Liverpool team might have left Ancelotti with some decisions to make. With the transfer window now open, it seems that some players might have played their last game for the Merseyside outfit and some others will have a mountain to climb if they want to remain in Ancelotti's plans.
One of these players, might be English winger Theo Walcott.
The 30-year old was given chances under Ancleotti, however he was dismal against Liverpool. Walcott is past his prime and it seems certain, that Ancelotti would be keen to offload him from his squad.
One man, who the Toffees can target as a long-term replacement for Walcott is Hull City winger Jarrod Bowen.
The 23-year old has bagged 16 goals and five assists already in the Championship this season and has been a standout performer for his club. His contract expires at the end of the season, meaning that he will be available for a cut-price fee in January.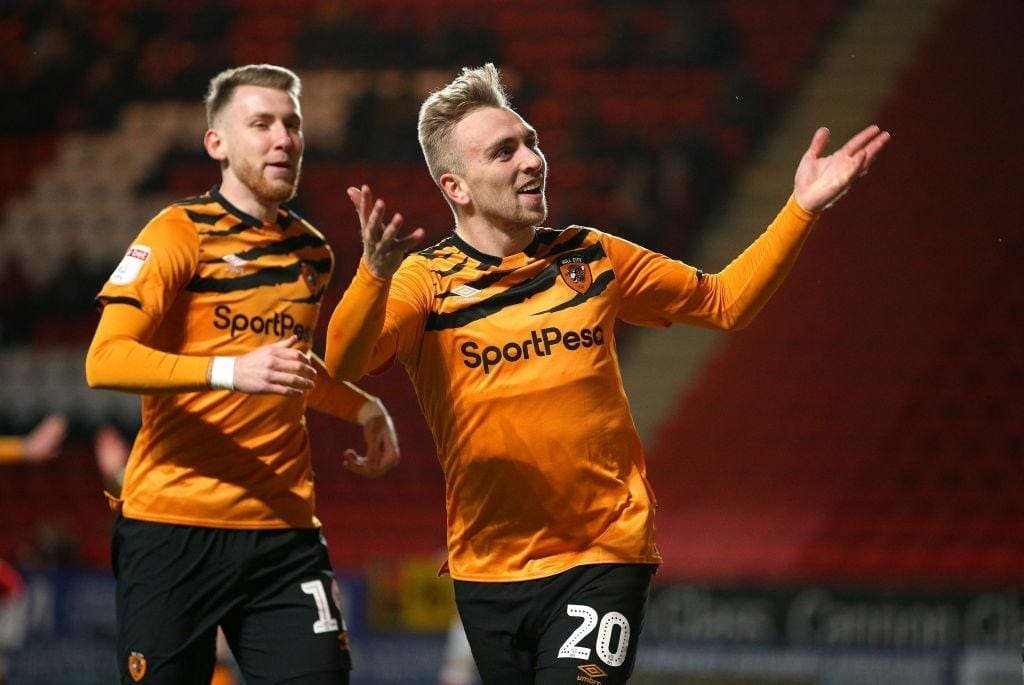 Reports suggest that Hull value their star winger at around £20 Million. And given his current form, this might be an amount that Everton might not be reluctant to splash on Bowen.
With Walcott struggling with his performances and form, it is best for the Toffees to seal a deal for a long-term replacement. Bowen fills the criteria perfectly. He is direct, likes to take on players and always finds good positions to score goals.
Everton are unlikely to face any competition for Bowen as well, giving them an added advantage. The young forward has performed well in the Championship, and now seems to be the time for him to step up in the Premier League and pounce on his opportunity.