Football is quite a dynamic sport with new stars emerging in every match, and more and more emphasis being put on younger stars who can shape the footballing world in their generation. Manchester City isn't a team known to produce homegrown talent, with their success largely dependent on the purchase of high profile players. However, with their financial prowess, they have state of the art facilities to groom a young crop of players. Eric Garcia is one such youngster who at just 18 years of age has already impressed.
In 2017, the Spanish defender made a switch from La Masia to Manchester City's academy, a testament about La Masia's recent failure and City's recent progress. Pep Guardiola has said he has rarely seen a teenager with such tactical awareness and is hoping to tie him down to a long term deal. Having made a total of 9 senior appearances with 2 consecutive starts in the Premier League, Eric Garcia has seemingly made the centre back spot his own, albeit momentarily, in the absence of Laporte.
In the game versus Watford, Garcia saw something in their warm-up that indicated they would be playing with a back 5. Garcia was correct and City proceeded to win the match by 8 goals to nil. Garcia has always been a great prospect, but his performances in Manchester City has prompted Barca's director of academy, Kluivert to say that to the door is always open for Eric Garcia to return, and especially with Pique ageing, the stage is set for Garcia's return. It wouldn't be the first time that a centre back from La Masia joined Manchester, and then return back to Barcelona (Pique and United).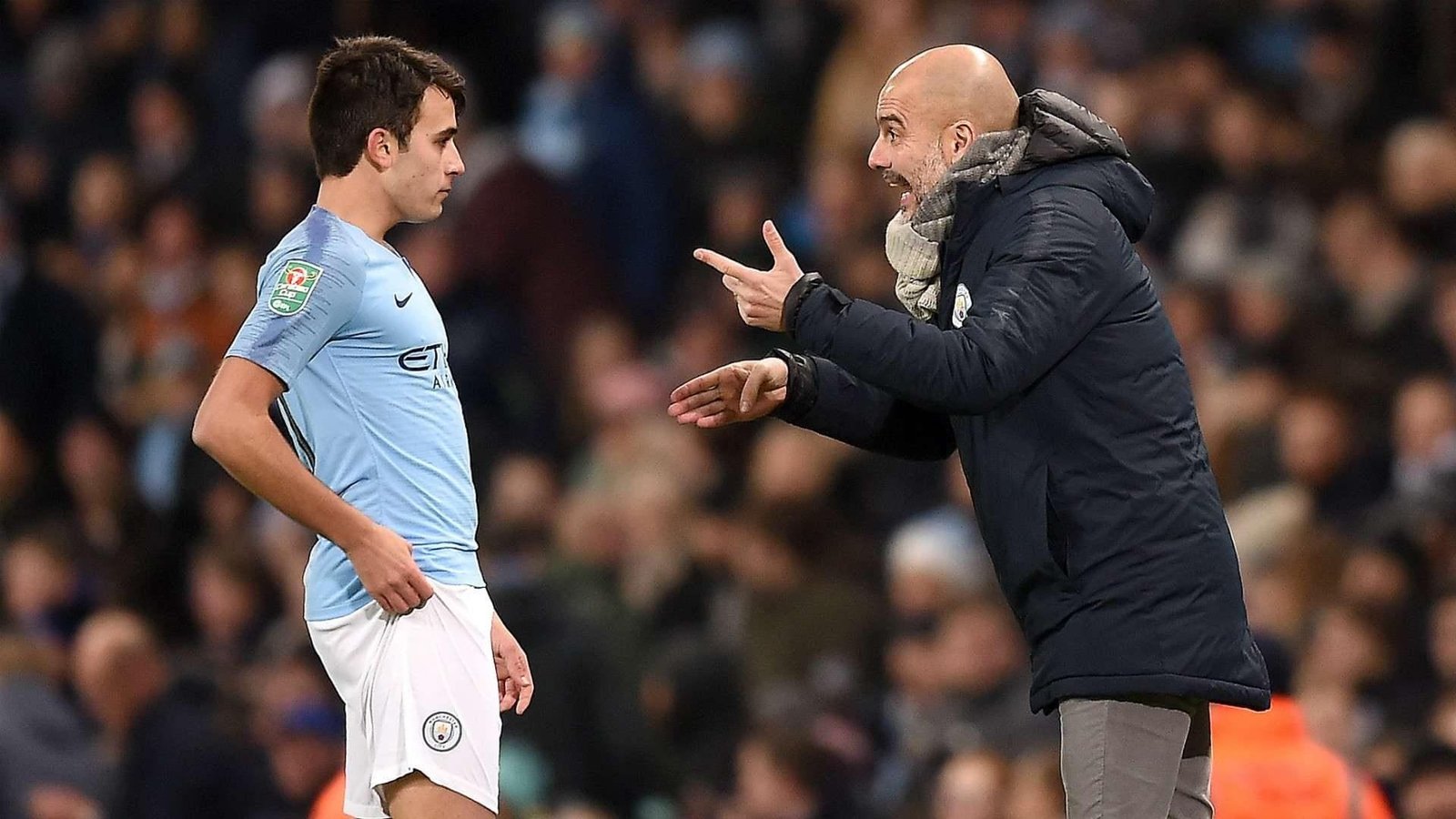 Eric Garcia is a ball playing centre back with well-placed passes into the midfield and long balls to the left and right wings. His pace helps him to make quick runs back and make crunch tackles to retrieve the ball with ease. His height seems to be his only disadvantage, but he makes up for that in his tactical awareness. He has received praise from Pep Guardiola, his U-21 teammates, coaches and his ex-team's staff.
Garcia's agent is none other than Barcelona's legendary defender, Puyol and with such a high profile player, Garcia can only benefit. It is yet to be seen if Eric Garcia returns to his parent club, or continues with Manchester City. What is certain is that as of now Garcia has the potential to become a defender of the highest order in any of the European giants.