Manchester United will be ready to move on some "unwanted" players to make room for new arrivals.
Diogo Dalot has reportedly emerged as one of many players to make a move away from Old Trafford this summer.
The question for Ole Gunnar Solskjaer is, will it be ideal to part ways with the young full back as he seeks to rebuild the team to challenge for silverware?
The Portuguese player united with countryman Jose Mourinho at Old Trafford in 2018 for a fee of £20m and was described as the "best full-back" in Europe in his age group.
The ex-Porto defender is known for wielding and providing attacking glimpses with his creative displays but not robust with his defensive duties.
The young talent has to his name 33 appearances since he joined the Red Devils and managed just a single start in the Premier League this season with a 1-0 defeat away at Newcastle.
Dalot also provides Solskjaer with his dynamics in the right wing role as he's featured in that position for a couple of games.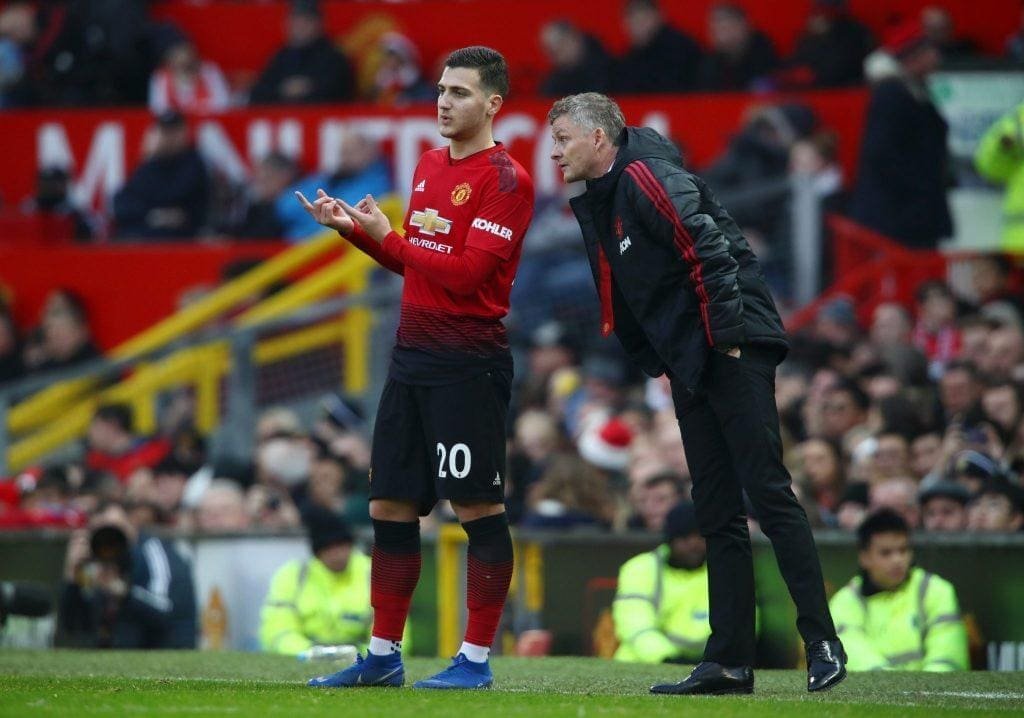 He is also remembered for his heroic display in the famous night in Paris, where he won the penalty with his cross that hit Presnel Kimpembe's arm, after he was subbed in he altered the whole attacking dynamic down the right and that Solskjaer's move was regarded a genius.
However, the Portugal international has not lived up to expectations with injuries delaying his development and the addition of Aaron Wan-Bissaka who is now undoubtedly the club's first choice right back.
The English international has been magnificent since his signing and has almost pushed Dalot out of the first team when fit.
United are now considering selling him amid speculations of a reunion with Jose Mourinho or a move to either Barcelona or Paris St.Germain.
Considering the rebuilding factor, should the Red Devils part ways with the young full-back, it could be a lost to the club despite the financial benefits they may be derived from his sale.
Dalot will not only bring competition to Wan-Bissaka but also the pair can learn from each other as which will constitute an integral part of a successful team.
The duo have different playing styles with Dalot being an exceptionally talented attacking player, with his quick feet and outstanding crossing ability, while Wan-Bissaka, is a strong defensive wall, snapping into challenges with his long legs.
It also seems premature for Dalot to leave Old Trafford even if there is a reasonable offer as the young full back still has three-years left to his contract.
Nevertheless, Wan-Bissaka simply cannot start every single game in a 65-game campaign which highly needs a rotation and Dalot can be very useful in that role.
The best decision is for United to keep hold of him and be patient as he has all the required attributes to become a world-class talent, and he's proven when fit just how effective he can be.