One of the aspects of Arsenal football club which have been positive for the clubs, and there have been very few, in recent years has been the performance of their academy.
From Ainsley Maitland Niles, Joe Willock, Eddie Nketiah, Bukayo Saka, there have many successful imports into the Arsenal first team. However, one who stood out in the academy has since failed to make a name for himself in the manner which many predicted him to.
From being touted as the next big thing along with Jadon Sancho to Arsene Wenger labeling him as one of the best 15-year-old he has ever come across to be sitting on the bench when his fellow academy graduate, 18-year-old Bukayo Saka starts ahead of him on the right-wing being originally a left-winger.
Reiss Nelson hasn't come a long way since he first burst upon the scene. While questions shouldn't be raised on his talent, one has to ponder upon why he isn't getting more minutes under a manager who believes in his talent far more than anyone else.
Nelson has played 555 minutes of Premier League football this season. To give a perspective, Phil Foden (676), Joe Willock (756), Mason Greenwood (1093), Callum Hudson-Odo (808), Fikayo Tomori (1291), Mason Mount (2725) and Bukayo Saka (1610) have all played more Premier League minutes than 20-year-old.
Now, these lack of minutes can't be put down to Unai Emery as the Spaniard inspite of his unpopular tenure, time and again showed his confidence in the young players with the likes of Matteo Guendouzi, Gabriel Martinelli and Joe Willock all getting considerable minutes under him.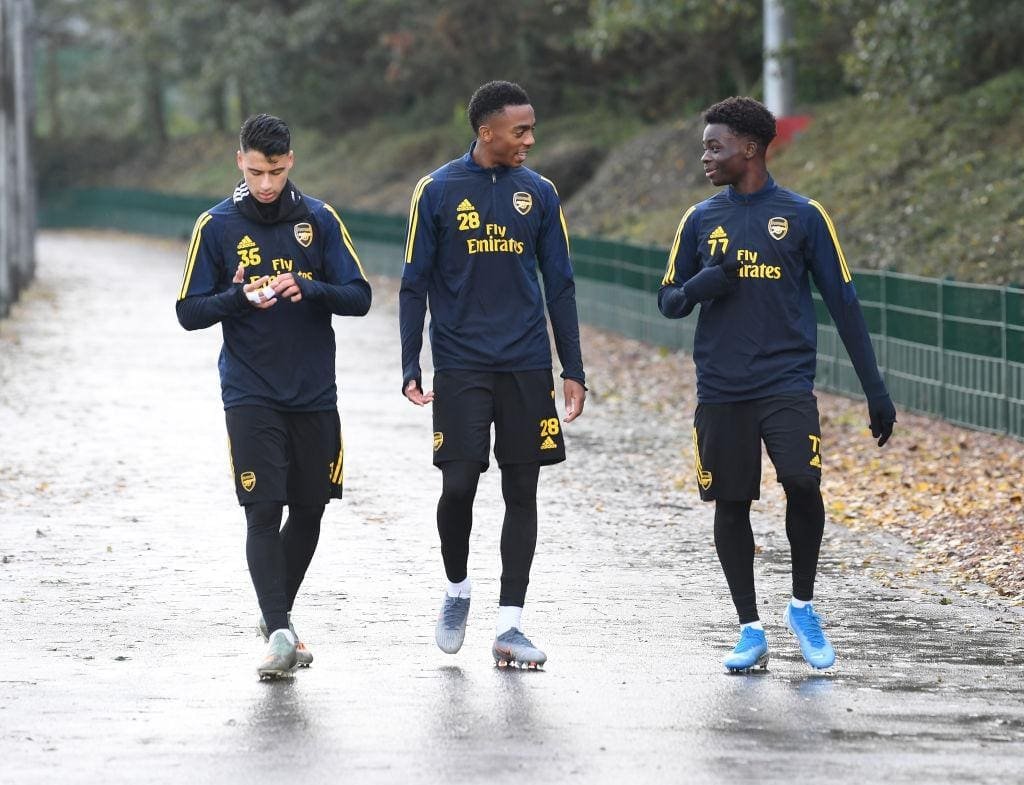 Reiss' performance in the Premier League hasn't been encouraging either. He has registered one goal or zero assists this season in the PL with his xA/xG amounting to 0.20 per 90. His performance is a major let down from his spell at Hoffenheim where he was averaging G/A of 0.98 per 90.
While his xG/xA stands at 0.45 per 90. Infact his xG at Hoffenheim stood at 2.2 but he actually scored 7 goals. This highlights what a fine finisher he is. However at Arsenal this season he looks like a man short on confidence. And it's not being helped by the fact that he's averaging just 37 minutes of game time per match in the Premier League.
Nicolas Pepe is going to be Arsenal's undisputed right-winger next season, the writing is there on the wall. The best Reiss Nelson can do is be an able back-up. However, would that be enough for Reiss? I'm worried it won't.
But Arsenal does need a back-up RW, that's where Bukayo Saka's versatility can come in handy and if Mikel Arteta is planning to use Saka in that role like he has then there is no reason for him to not send Reiss on a loan. Especially, if Arsenal misses out on European football altogether.
He got a rare chance against Liverpool and he grabbed it with both hands, his performance against the Premier League champions wasn't the most impressive, he again looked short on confidence, however, he took his chance really well and scored his first Premier League goal for Arsenal. This would surely do a lot to boost his confidence.
Nelson is a top talent, but he needs to play more, he has just played 1762 minutes of senior football in the last two seasons. That's never a good sign for a 20-year-old who's still looking to find his feet.
For a boy who was once seen as the next big thing in the country, it would be rather painful to see Jadon Sancho, someone he used to compete with, coming in the PL as this superstar while he's still struggling for minutes. Arsenal needs to let him loose and express himself. Do that and Arsenal have a homegrown superstar on our hands.