Crystal Palace's shot-stopper Vicente Guaita is being targeted by his former team Valencia this summer.
The Spaniard has played an influential figure at Crystal Palace since his arrival and has continued his impressive line of performances this campaign keeping nine clean sheets in twenty seven games for the Eagles.
Guaita was part of Valencia's youth system and was promoted to their first team in 2008. But he did not get much gametime in the next three years being the third back-up goalkeeper.
After Valencia signed Angel Moya from Mallorca, Guaita was pushed further down the pecking order and was sent out to loan in the Segunda Divison at Huelva for a season.
After both goalkeepers at the club suffered injuries in middle of the 2010-2011 season, Guaita was handed several starts for the club and managed to strengthen his position in the squad. Unai Emery who was then at Valencia had faith in the keeper and Guaita signed a contract till 2015. But he never really secured the number one spot at Mastalla and left in search of better opportunities.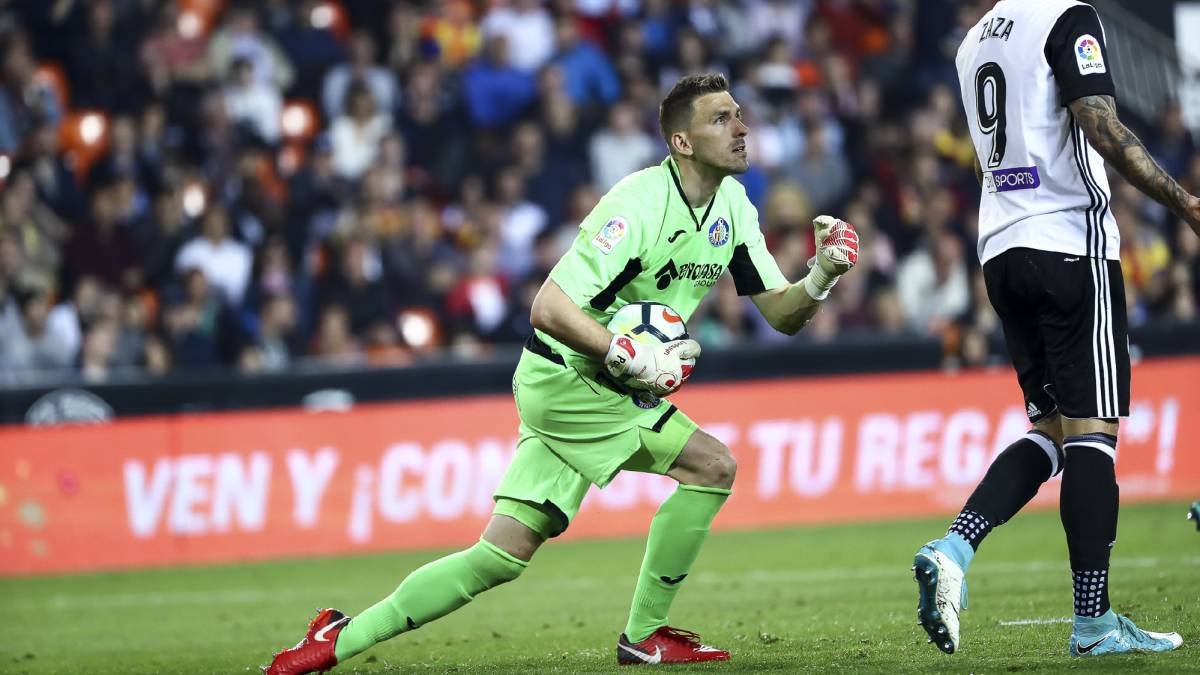 Guaita joined Getafe in 2014 and spent four years at the club, before joining Crystal Palace on a free transfer in 2018.
Crystal Palace were struggling in the goalkeeper spot, with the two seniors Wayne Hennessey and Speroni just not consistent enough for the top-flight.
Roy Hodgson was desperate for a reliable figure, who would provide solidity at the back and Guaita seemed to fit the bill. The deal was agreed in February with Guaita joining the club on a three-year-contract.
He did not make his debut until December, when Hennessey was out with a back injury and has not looked back since. His impressive displays means Roy & the fans are very pleased with the signing.
Guaita had a rare mistake against Sheffield United this season and apologized to the squad but Roy Hodgson maintained that the apology from the goalkeeper was not needed.
"He was the first one to apologise after the game. But we said to him, you don't apologise for anything: thanks to you, we are where we are, with 30 points from 25 games. He owes us nothing. We owe him an enormous debt. We're saddened people will blame him, but literally no one at the football club will attach any blame to him. It is a fact in football, these things do happen, and I'm sad it's happened to him and cost us a point in the game. But we're in Guaita's debt."
Guita's contract at Selhurst Park expires in 2021 but the Eagles will be hoping that he renews the deal amid interest from his Valencia. If the player does want to leave then given the current scenario, Palace will have to sell him for cheap at around €5m.
Valencia have Jasper Cillessen in goal but aren't fully satisfied with his performances. The 31-year-old has been out of form this season and has not impressed since his move from Barcelona.
Fans will be hoping that Crystal Palace are able to keep Guaita at the club as his departure would be a big loss.