Crystal Palace are preparing an offer in the region of £25million for Celtic goal machine Odsonne Edouard. [The Sun]
The Eagles manager Roy Hodgson has expressed his intention to secure the signing of a quality striker this summer, considering the poor form of his strikers such as Benteke and Jordan Ayew whose form has being inconsistent, especially when he plays more central. While the former hasn't had best of moments, with majority of his time being spent nursing an injury and coming back to full fitness without making much of an impact in terms of goals scoring.
This season, Crystal Palace are currently the second team with the worst record of goals scored in 33 league matches. Palace have only managed to find the back of the net just 28 times whereas Leicester's City forward Jamie Vardy single handedly has 21 Premier league goals already, which is sadly 7 goals lesser than what Crystal Palace has scored in as many match they've played this season.
Jordan Ayew who's Crystal Palace highest goal scorer has just 9 goals in 32 league appearances, and for a team wanting to survive in the Premier league in the nearest future, the Eagles will obviously have to make the right signing in the right position, which makes the signing of a striker seems more paramount.
Roy Hodgson was recently asked what sort of striker does he intend to add to his squad; and he professed that: "My simple answer is we'd look for a good one and one with a proven goalscoring record, that would be rather nice".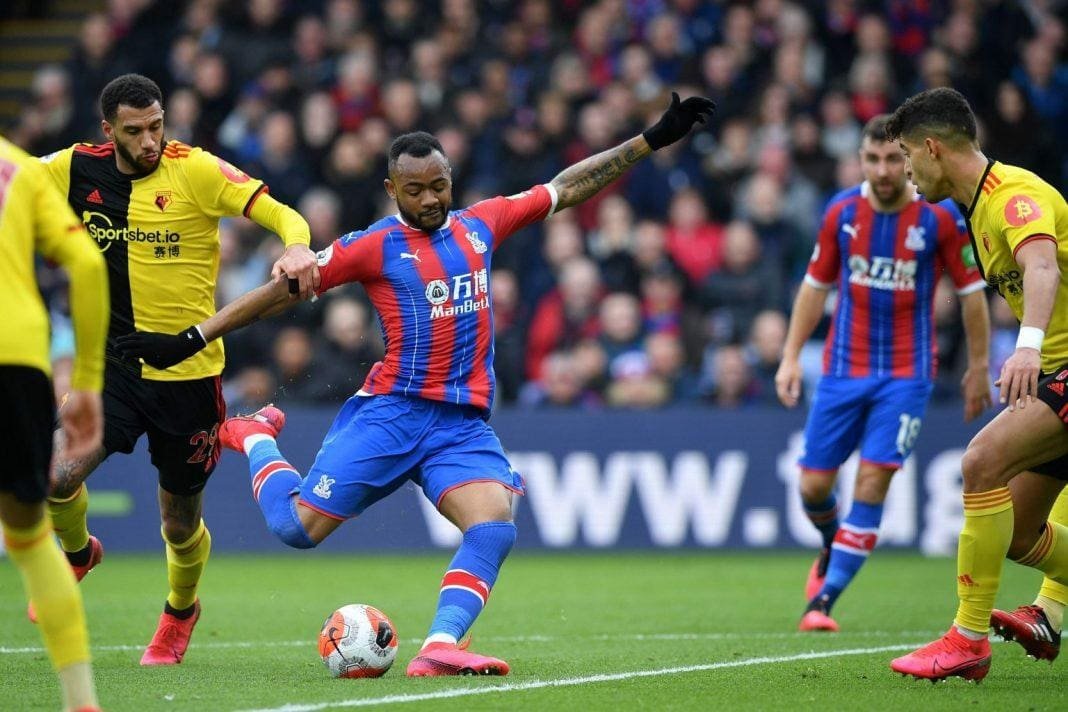 "Because if you look at the teams doing rather well this year, outside of course of the Citys and Uniteds who have quite an array of riches, you see Leicester and what Vardy does with the goals and how he has helped them along the way, and you look at Southampton with Danny Ings in particular.
"You are talking about two guys that everybody knows not only are they good players but when they are in your team there are going to be some goals. We're aware of that. I'm not prepared at the moment to talk about specific profiles, we discuss that internally."
This season, Edouard has contributed a record breaking 22 league goals and scoring a total of 27 goals and 19 assists in 45 appearances in all competitions.
With Edouard's highly praised and consistent performances this season, a former Parkhead favourite Chris Sutton stands by his assertion that the young Frenchman is club's best striker since Henrik Larsson and the Celtic legend believes his old club should demand as much as £40million for their top goalscorer.
Chris Sutton wrote for the Daily Record around February 2020, where he analysed how £40 million is a realistic sales figure for Edouard, as he revealed that: "These are the figures which are being spent and that puts the Celtic striker into that bracket easily.
"There's no middle club needed. The days of Virgil van Dijk needing to prove himself at Southampton before getting to Liverpool are gone. Moussa Dembele to Lyon and Kieran Tierney to Arsenal are proof of that after the Dutch defender did their groundwork.
"Edouard has got almost everything. At the age of 22, there is a decade at the highest level waiting for him.
"His finishing is sublime, his link-up play and touch is marvellous and his feet are silky smooth. If I had one criticism, he doesn't do enough in the air, but he compensates for that in other areas."
He added: "Edouard is doing what he's doing at the moment at the age of just 22. Imagine what he'll be like with another three years of development and progression under his belt. It's scary."
Arsenal have somewhat been reported to have made their interest in the striker known and were said to be hopeful of a deal for the young forward as they've once being successful in signing their former captain Kieran Tierney during last summer.
A striker of such quality will undoubtedly add much needed end product to the Eagles team, as they are obviously lacking at that department.
There's definitely no doubt about Edouard's potential nor should there be much concern about his adaptation as he's still very young to adapt and learn new things, but will he have the same quality of service like he's used to at Celtic? Time will tell…