Born in Bom Jesus das Selvas, Maranhão, in Brazil. At the age of 14, Carlos Vinícius began his footballing career as a central defender at the youth ranks of Goiás in 2009. In 2011, he moved to Brazil's prestigious club Santos but was almost immediately sent on loan to Desportivo Brasil before returning to the club.
Without making much impact during his stay at Santos, Carlos Vinicius was considered to be incapable to remain at the club and was released in 2014.
He joined Palmeiras as a free agent and finished his formative years with the club before moving to Caldense in 2016. Though he couldn't make his senior debut in his first season at the club but later had his chance in an away game against Uberlandia in March 2017 for the Campeonato Mineiro.
While at Caldense, he was moved from been a central defender, to a defensive midfielder. The change of position though brought little success, as he only featured once for the club.
After an unsuccessful spell in the Serie D with Caldense, Carlos Vinícius joined Grêmio Anápolis in the second division of the Campeonato Goiano.
While at Gremio, he had just two appearances, coming off from the bench in those games while being utilized as an attacking midfielder instead of his usual defensive midfield position.
During a friendly match, Carlos Vinicius was moved to centre forward position, filling the position in the absence of the club's regular starter. Surprisingly, he went ahead to score two goals in that match; impressing some Portuguese scouts in the match.
After impressing the scouts, Carlos Vinícius made a move to a Portuguese side 'Real', after agreeing to a one-year loan deal.
Carlos Vinícius made his league debut for 'Real' with an hat-trick in a 4 – 1 home win against Leixoes on 6 August 2017. He eventually ended the season with career's best performance, scoring an impressive 20 goals, with 5 assists in 38 matches.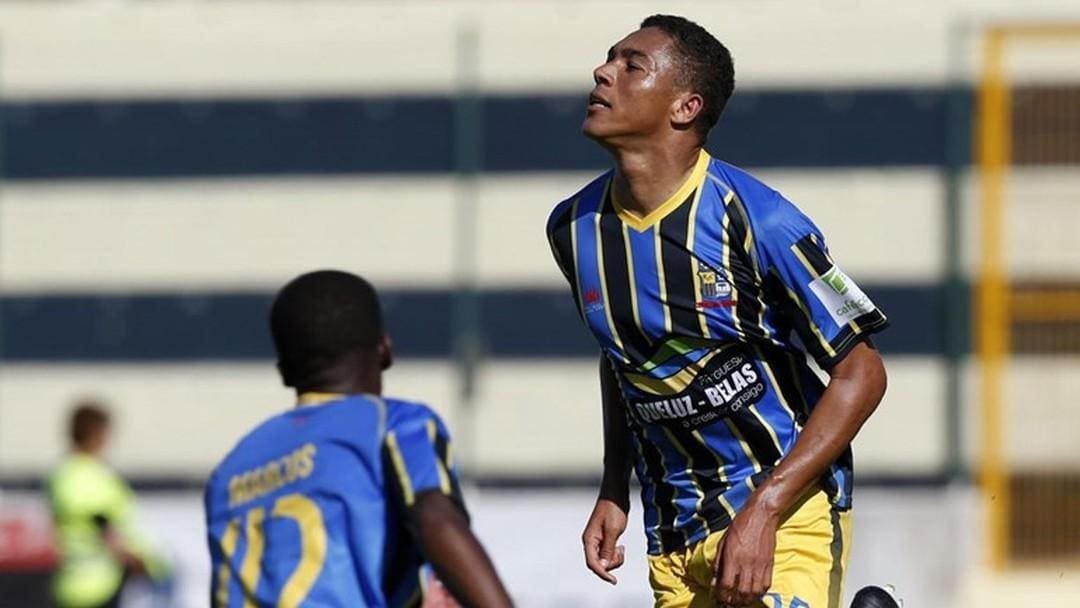 In January 2018, after his continuous rise and goal scoring form with 'Real', Napoli made a move for the Brazilian forward and Carlos Vinícius agreed to a deal with Italian side that's worth around €4 million.
After making a pre-season appearance with Napoli, Carlos Vinícius was sent back on a season long loan move to Primeira Liga side Rio Ave for one season. Carlos Vinícius ended his spell at Rio Ave scoring 14 goals and contributing 2 assists in 20 matches for the club.
He went on to join Ligue 1 side Monaco in a deadline move in January 2109, signing a six-month loan deal. During his spell at Monaco, Carlos Vinicius was mostly used as a backup to Falcao, having limited opportunity to impress or get a consistent run of games as a starter. He helped Monaco avoid relegation, scoring two goals and laying two assists in 16 matches.
After an underwhelming period at Monaco, Napoli decided to let go off Carlos Vinícius without making a league appearance for the Italian side. He signed a five-year contract with Portuguese champions Benfica for a reported fee of €17 million, with a release clause of €100 million on 20 July 2019.
The 25-year-old forward scored 15 league goals, assisting 7 in 22 appearances in his first season at Benfica. While scoring 20 goals and assisting 12 in 36 matches in all competitions for Benfica thus far.
According to some reports, EPL side Wolves had a deal in place to sign Carlos Vinicius last summer while he was at Napoli, but the move failed to due to work permit issues.
Now with the Coronavirus crisis likely to have a significant effect on the transfer market and club's financial fall, Carlos Vinicius' release clause might likely put off a deal with Wolves while Liverpool's interest in the Brazilian might only be seriously considered if a move for Timo Werner fail to go through, as the Reds prefer a move Leipzig's forward who has been said to be the club's top priority signing in this summer.
WATCH: Carlos Vinicius 🇧🇷 "The Beast"