Mikel Arteta and Arsenal are looking for someone who can fill-in for aging Mesut Ozil, and reportedly they are targeting Feyenoord midfielder Orkun Kokcu for the upcoming summer transfer window. 
The 19-year-old attacking midfielder have had several clubs monitoring his development since last season, where he had his first experience as a senior professional footballer under ex-Dutch legend and former Feyenoord manager Jaap Stam.
Kokcu as shown to be a player capable of operating in a number of positions across the midfield, although he's said to be more comfortable and productive while playing in a more advanced role, either behind the striker or cutting inside from the left wing.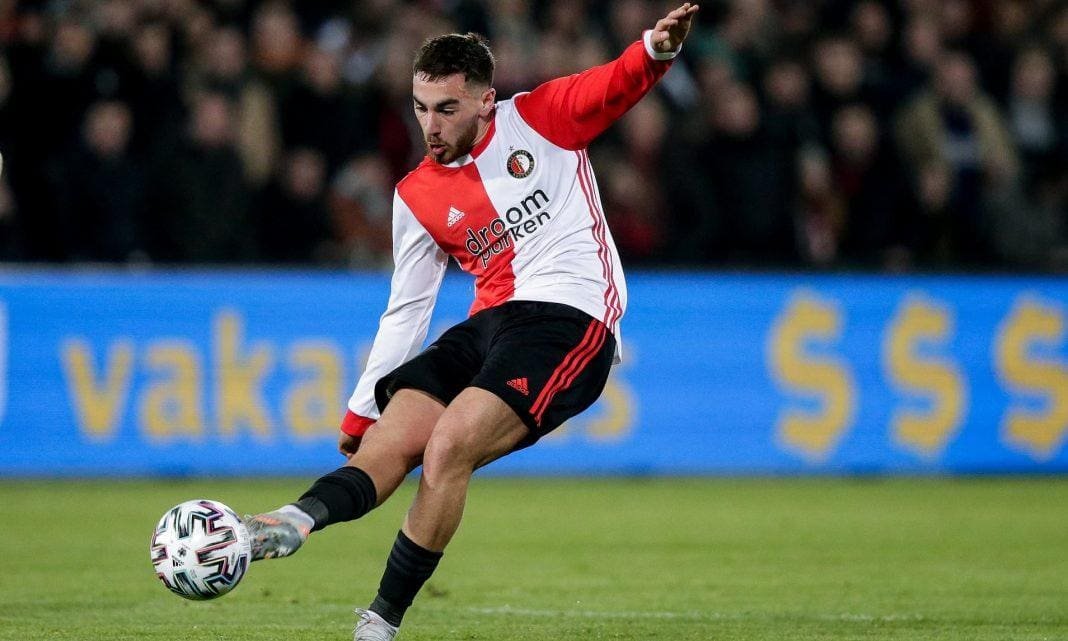 "When we played with one holding midfielder, he was one of the two who played a little bit higher up the pitch. But he can play as No.10 or he can play as a left midfield player. Sometimes he can drop in deep as well to get the ball forward to link up the play with strikers.", said Stam.
The Premier league has been one of the most competitive and rigorous league across Europe, especially among the five major leagues. Many foreign players have found their time in the Premier league very tough to handle, which has led to some of them moving to another league as soon as the opportunity arises, as they are unable to measure up to expectation.
While some had to spend a whole season trying to find their feet in the league. Very few players could be a testament of slotting into the league like they were meant for it.
What does Orkun Kokcu posses to survive in the Premier league?
"He has creativity, scoring ability, stamina and running ability. He keeps on going. I saw him as a very promising player. The only thing he needs to work a little more on is the defensive part of his game," said ex-Feyenoord mananger Jaap Stam talking to the Goal.com.
"The pace of the game, the quality, the intensity is a lot higher. But he has the ability. He is a player who has the personality to want to improve, he always wants to do better. He's never happy with himself, he's disappointed if he doesn't score, or his passes aren't good enough.
"When I joined Feyenoord, he hadn't played a lot because everyone said he was too young. I put him in the first team and let him play most of the games, I trusted him and saw a lot of ability in him. Now he's proving himself in Holland and is one of the best midfield players in the country.
"He's certainly got the ability to make that step to the Premier League."
In what category will the Turkish international midfielder fall into when he eventually sign for a Premier league team?
Will he take the Premier league by storm? Will he find it too difficult? Or probably make a gradual impression and rise in his maiden season?
Though his former manager Stam thinks he will, but unfortunately, player's quickness to adapt in a league can't be envisaged through mere assumption.
WATCH: Orkun Kokcu – Welcome to Arsenal?