Bukayo Saka is one of the most talented youngster in English football, let alone amongst the Arsenal ranks. The young Englishman who made his debut for Arsenal on 29 November, 2018 against Vorskla Poltava in a Europa League fixture, made his name in a match against Eintracht Frankfurt scoring one goal and two assists in a 3-0 win. And that's when it all erupted, all the high expectations that the fans had from the youngsters came true.
The fans started believing that they have unearthed another Kylian Mbappe or another Lionel Messi and the cries for picking him over the likes of Mesut Özil and Henrikh Mkhitaryan became louder.
Did it worked out? No.
It isn't like Saka has been terrible, He has 5 goal contributions in 13 matches for Arsenal this season, that ain't bad for a youngester, but it's about his on-field impact, He has failed to deliver when it has mattered the most showcasing a similar characteristic which has been shown by his predecessors from the Arsenal academy who actually made it to the first team with players like Alex Iwobi and Alex Oxlade-Chamberlain both being great footballers but lacking the final ball.
Along with final ball, what Saka lacks is a physical posture to compete against the ruthless English way of football. And that is something which caught Arsenal offensively when Bukayo was in possession in dying minutes against Norwich at the weekend. Another of thing which Unai Emery used to highly emphasize on was defensive contributions from offensive players and with vulnerable defence we've got – a high work rate is expected of offensive lads, Well Saka just doesn't have enough experience to make those extra feet count. Its not like he lacks them all the way, but you cannot compete for Top four relying on them gaining experience.
Pep Guardiola has been vocal about it when asked about Phil Foden on multiple occasions and it is something that Freddie should consider to a reasonable amount especially with the position the Gunners are in as of now and as in the last fixture at Carrow Road when he was subbed on.
Now this is surely not on Saka all together, He has just turned 18 for god's sake. It's a collective mistake, Arsenal first team has been a mess to say the least and to throw in a kid with the pressure of performing immediately isn't the best way to make him settle in.
Unai Emery and now Freddie Ljungberg both have had instances when they choose to send in Saka over Nicolas Pepe, yes, the 72 million superstar, to boost the attack, now that puts some pressure on the kid, some unnecessary pressure.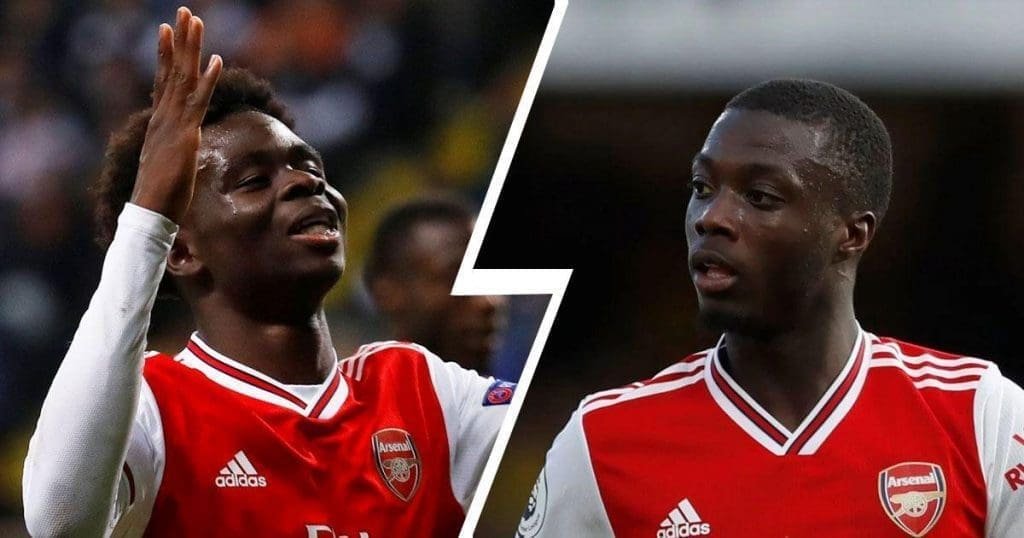 He needs game time not pressure. The other culprit are the Arsenal fans, Yes, the same fans who want every other academy product to be the player who can just come into the first team and be the savior for them, These are kids for a reason, they need to protected not thrown under the bus. And above that, just writing off players like Ozil and Mkhitaryan who have earned their place and respect in the team, they're also doing injustice to them and what they have achieved over a considerable time period at the highest level.