Pierre-Emerick Aubameyang once again proved to be the pivot in Arsenal's victory over AstonVilla. As he has always been from the start, the Gabon international has broken every HENRY record and has risen up through the critics.
Aubameyang's unstoppable and invisible free-kick(to the goalkeeper) meant that Arsenal had cruised past the visitors even after giving away 2 goals. The 10 man Arsenal were kept together by this man, one thing that he has been doing so well so good.
A prolific scorer, Aubameyang has come in handy when situations matter the most. The stats speak for themselves. Since the debut of Auba in 2018, no other Premier League striker has converted more percent of the shots. With a conversion rate of 26.2%, Auba stands talk over Jamie Vardy (25.4) and Javier Hernandez (24.4) and many other loved strikers.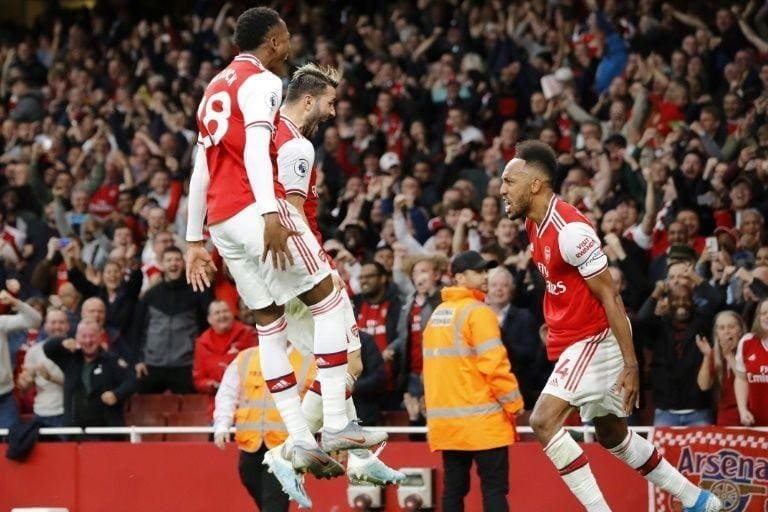 In the present season too, Aubameyang has been far beyond unstoppable. The 30-year-old striker has either scored or assisted in every Premier League game this season. And in whole, the Gabonese striker has never had a goal draught for more than 3 games.
In all the 72 games that he has played for Gunners, he has been involved in 60 games; 48 coming off his shoes and rest 12 indirectly. Despite making his debut in February 2018, Aubameyang is Arsenal's top-scorer in Premier League with 38 games, 9 ahead of Lacazette.
Since his arrival, Mohamad Salah is the only one to have scored more goal than he did (39). Not that far though. The kind of form Auba is in, he surely is crucial from the point of view of Arsenal and their journey to a Top Four Finish.