According to report from daily mail and Sun, it's been disclosed that Arsenal are set to let go off their academy graduate Maitland-Niles this summer, after falling out of contention under manager Mikel Arteta.
There have being some worrying reports concerning Niles' disciplinary issues coupled with his lack of commitment in his game.
Maitland-Niles was known to have being an interesting central midfielder with a lot of prospect during his time with the reserve team. After impressing on loan at Ipswich Town during 2015/2016 season, he came back to his parent club with the hope of getting into the first team.
Due to his versatility, he could play as a winger, central midfielder, at full backs and also at wing-back. Opportunities came knocking soon enough, though not in his preferred position, but he was still able to grab the opportunity to feature in the first team.
Looking at his performance during this season, while deputising for the injured Bellerin, it seems all hope was lost, and no fans could have wished to see him anywhere near the starting eleven. But with the appointment of a new coach (Mikel Arteta), Niles stepped up his game and became a consistent performer at right back position.
He was able to tactically interchange between the right back position and slotting into the midfield while the team is attacking, so as to put more pressure on the opponent during the attack.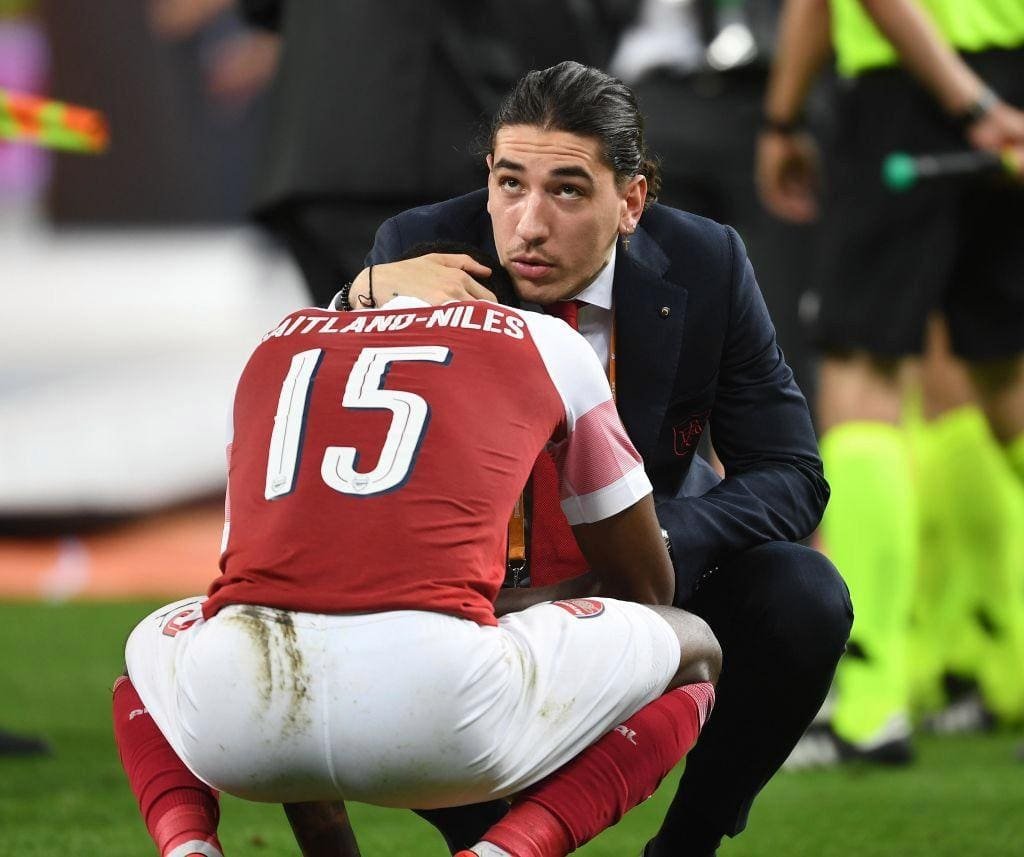 Very rare consistency was seen from Niles, but as soon as Bellerin recovered fully from the ACL injury, he effortlessly took back his position which almost seemed lost, due to Niles' performances.
Suddenly, Niles faded away from the first team and his opportunities declined abruptly. Surprisingly, during the January transfer window, Arsenal signed "Soares" on loan from Southampton even though Maitland-Niles was fit and has proved to be a reliable cover for the right back position but maybe Mikel Arteta thought otherwise.
On few occasions when the manager decides to rest Bellerin, Niles still couldn't make the team as he was sometimes left on the bench or left out of the match day squad while Sokratis was deployed to the right back role.
Niles has been vocal about his desire to play in the midfield which was his primary position rather than where he's needed by the manager. Unlike Bukayo Saka who has taken a rare advantage of playing at left back (an unfamiliar position) and became a better player who now features prominently in the first team, showcasing consistent high quality performances so far.
The midfield position being eyed by Maitland Niles doesn't seem to be lacking at the moment, which is a position where Arsenal have been blessed with players like Ceballos, Guendouzi, Xhaka, Torreira, Ozil and Willock.
Any hope of him getting a game time in his preferred position doesn't quite seem feasible at the moment (except injury sets in ofcourse). But with his consistent lack of desire and disciplinary issues, a good offer for Niles will see him don another club's jersey next season.