Report from Athletic, has reviewed Arsenal's hope of landing the on-loan Los Blancos full back Achraf Hakimi.
Achraf Hakimi has been on a superlative form since he arrived at Dortmund on a 2-year-loan deal from Real Madrid. His contributions has been immense for Dortmund since his arrival.
Achraf Hakimi is known to be a quick, dynamic and powerful full-back, who is tactically and technically adept and capable of playing long accurate passes from defence. He plays mainly as a right-back but he can also feature as a left-back or well upfront. Though the 21-yrs-old, Real Madrid graduate was earlier trained as a winger but his physical presence made him a preferred choice at Right back.
Achraf Hakimi's contributions this season for his loan club Borussia Dortmund in the Bundesliga can be statistically seen, with him scoring 3 goals, having10 assists, making 1.2 key passes and 2.4 dribbles per 90min's (with 60% success rate).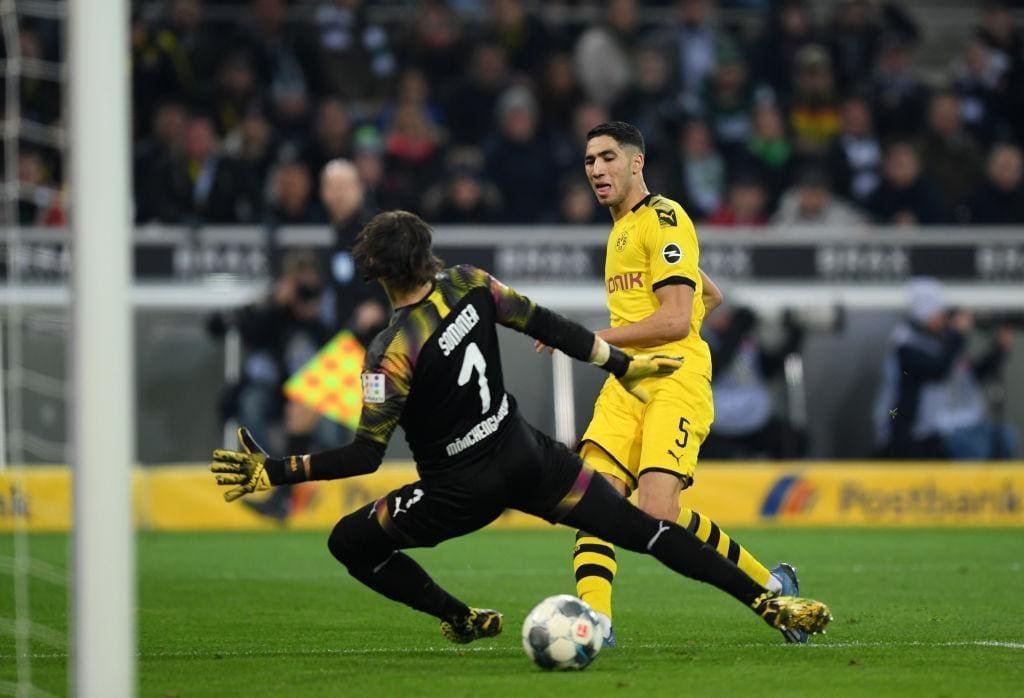 Achraf's contributions, energy, technicality and consistency so far has undoubtedly made him one of the hottest right back in the world. His contract extension dilemma with Real Madrid is yet to be settled coupled with the fact that he'll be seeking for a regular playing spot in the team. Lack of first team guarantee will play a huge role in him considering a move away from the club.
Borussia Dortmund would have profited more from Achraf's transfer but absence of permanent signing option in his loan contract has put them off any hope of gaining much advantage in getting his signature.
With Arsenal's interest in Achraf, such an high profile signing will earn him a regular playing time at the club and bring the necessary competition (at right back), quality and depth into the team.
With the injury suffered by Bellerin which kept him on the treatment table for the majority part of last season conjoined with his return to full fitness and matches played since his return this season, have definitely shown everting Hector is all about. But an injury concern lately has led Arsenal to bring in Cedric to act as his back-up.