Alvaro Morata arrived at Stamford Bridge with an incredible goalscoring record, but departed as part of the club's long list of failed strikers.
The Spaniard seemed a perfect signing for Antonio Conte in the summer of 2017, arriving in England off the back of a season that saw him involved in a Real Madrid goal every 65 minutes, in the La Liga and the Champions League. He won both those competitions with Real Madrid, as well as the UEFA Super Cup and the FIFA Club World Cup, but wasn't satisfied.
The Spainish international, now with Atletico Madrid, endured a miserable time at Chelsea before leaving the club for a return to La Liga midway through last season.
Alvaro Morata revealed he had lost confidence in his abilities during his troubled spell at Stamford Bridge and was driven 'crazy' by his team-mates as had begun to suspect that they didn't believe in him.
Morata claimed that only Spanish players at Chelsea passed to him and that he was "unloved" by fans at Stamford Bridge.
Well, where did it all go wrong?
Chelsea fans were thrilled with their new signing as he had taken to the Premier League like a duck to water and looked like he was having a decent season but then things took a turn for the worse.
As the New Year came round, the goals dried up and so did the Chelsea fans patience. Without the winter break he was accustomed to, Morata started raking up injuries, and also a recurrent back problem.
However, it wasn't the returning to fitness that was the main issue, it was the return to form. The Azpi-Morata linkup which had produced 6 goals until Christmas just seemed to disappear.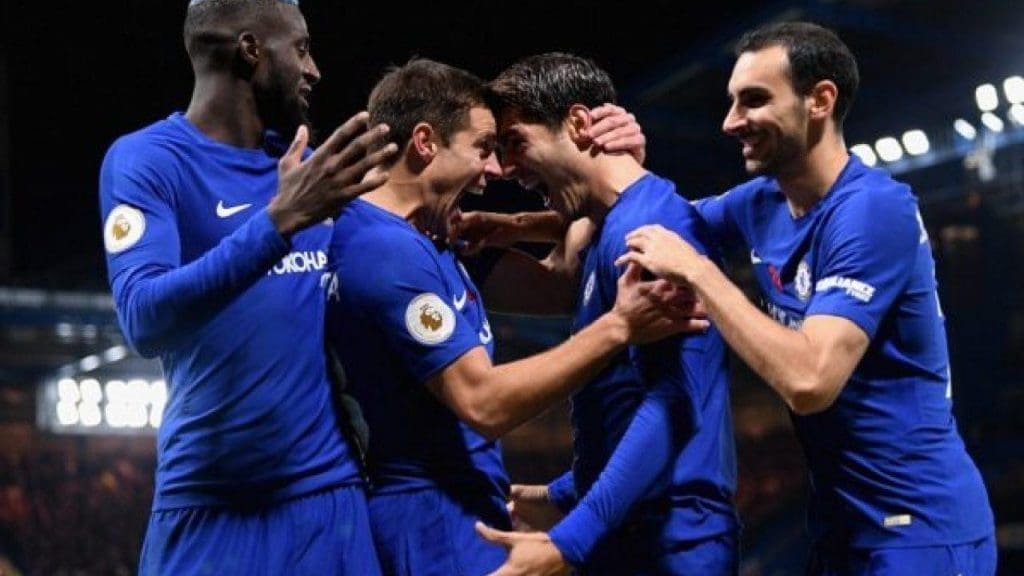 He struggled to mentally lift himself and that creeped into his performances.
"I've smashed my phone after games. I've got home and thrown it against a wall," he revealed later.
Morata's performances were often strange and he just seemed depressed on the pitch. Alvaro would go down in the box at the slightest of touches from a defender and would go off complaining to the referee. His constant sluggish attitude lead to him miss a series of easy finishes. He seemed to have take loose touches, his linkup play was lost and he could barely hold-up play with his weak physicality.
He called for the referee to go to VAR in a game,despite it not even being in use in the game, barely celebrated his goals and then headed straight down the tunnel, sulking after being substituted in the second half, all in one game against Norwich.
Morata's best goal in a Chelsea shirt came in November of 2017, when Antonio Conte's side won over Mourinho led Manchester United. In the 55th minute, Morata headed in the only goal of the match, a beautiful Azpilicueta cross past David De Gea. Sliding himself into the space between the flat-footed Chris Smalling and Eric Bailly, he slotted in the header past De Gea for a picturesque goal.
With the arrival of Sarri in the summer, things got even worse and Sarri was forced to sign Gonzalo Higuain in the winter, with Morata departing to Atletico Madrid on loan, before signing with them in the summer.
He seems to have finally settled at Atletico player, scoring eight goals in 23 La Liga appearances this season and also putting up some very good Champions league performances like in the 4-2 beating of Liverpool.
Alvaro Morata could have turned out to be a great player for Chelsea, but with his recurrent back injuries, his loss of form and his "weak" mentality, perhaps it was not meant to be.