Eredivise Champions Ajax host English Giants Chelsea on Wednesday at the Johan Cryuff Arena, in what is expected to be an exciting clash.
Ajax made it to the semi finals of the Champions League last season, while Chelsea, were the champions of the Europa League and their Europe dominance last year makes the tie all the more interesting. Both Erik Ten Hag and Frank Lampard will be expecting good performances from their players. And as both these sides like to attack, their forwards play an important role in the match.
Ajax will have faith on star striker Dusan Tadic. He played a vital role in the team's European success last season and the Serbian forward has already bagged 6 goals and 8 assists in his 10 Eredivise appearances.
Tadic is a natural finisher, who is keen to find spaces and play long balls. He often likes to keep the ball on the ground and also is a master of the short passes. His defensive contributions are very few, but due to his attacking abilities, they are of less relevance.
And Tadic will be facing French Marksman Olivier Giroud. Lampard hasn't put faith in Giroud and he has been on the bench for most of his matches, playing second fiddle to young English starlet Tammy Abraham. However, with Abraham playing all of Chelsea's Premiership games as of now, Lampard may just want to try out Giroud.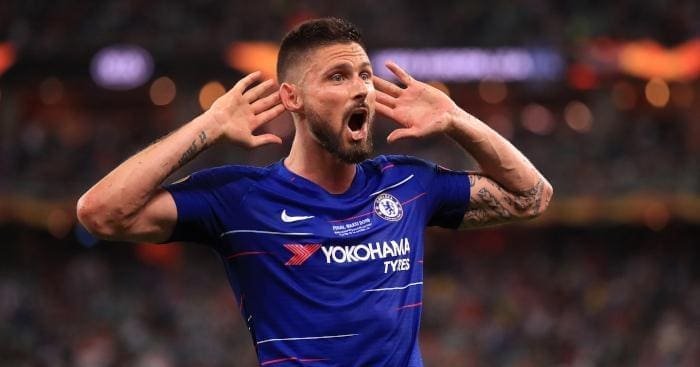 Giroud is a very dangerous player up front. His physical abilities are a nightmare for the defenders. The 33 year old is an aerial threat and is involved massively in indirect set pieces. He often plays the key passes and likes holding onto the ball. And with Chelsea's possession football style of play suiting him, he can be a world class player on his day.
Frank Lampard is very likely to involve Giroud tomorrow, either from the bench or from the tunnel. And his presence will boost the side's confidence.