Many Arsenal fans will be wondering who is this unknown teenager plying his trade in an unfamiliar league compared to the likes of the Premier league, La Liga, German Bundesliga, Serie A, Ligue 1 and even Eredivisie league, been linked with the club.
The 19-year-old midfielder Ismet Lushaku plays for AFC Eskilstuna in Swedish first division after signing his first professional contract, agreeing to a three years deal with the club on 2 May 2019.
In a fortnight after signing his professional contract, Ismet Lushaku made his professional debut against Helsingborgs IF, replacing Wilhelm Loeper in the 60th minute.
Last season, he made an early impression with good performances which saw him accumulating 12 appearances between May to August, while also featuring in four cup appearances.
While his team were battling relegation survival, he was dropped out of the starting lineup in the final two months of the season, making only one substitute appearance in their final eight games, as AFC Eskilstuna unfortunately couldn't escape the relegation.
In his brief appearances after making his professional debut for his parent club, his skills, technicality, vision, pace and composure on the ball has caught the eyes of some scouts that were constantly in attendance.
His talent has now enthralled the attention of Arsenal's scout, which has led to him been offered a trial with the Gunners around February 2020. Though, the earlier trial date was delayed due to his cup involvement with his parent club and a later date was fixed.
Speaking to KTV (via Arsenal Youth), Lushaku admitted he's keen on a move.
"It would be something great to play for a club like Arsenal," Lushaku said.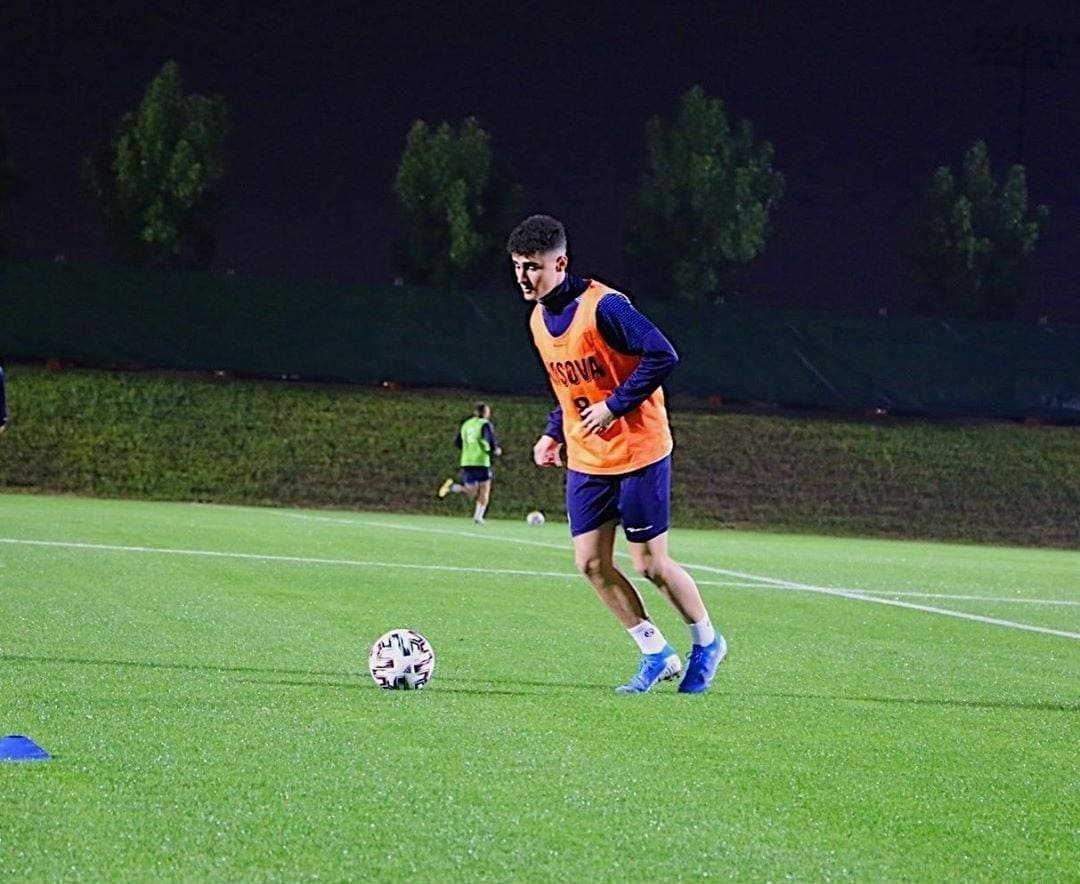 The 19-year-old midfielder as now explained the full story about his pending trial with Arsenal in an interview, where he revealed that: "They had been looking at me for a while and wanted to see me in their environment," Lushaku said (via Fotboll Skanalen). "I then received an invitation to go and train and play with the (Arsenal) u23 team.
"Three days before I went, Mikel Arteta contracted corona. After that, I was told that no one could come in anymore for trial games, and those who were there for trial games should go home.
"They did not want to risk me being infected or that I could be infected and infect people here. Then, there was nothing."
"It was a little tough, but it was still good, too," Lushaku continued. "Health comes first, even if you want to go and train with a club like Arsenal, see how they train with their conditions and such.
"It was a bit sour, but my chance will come again if they are really interested. They're still in contact with my agents.
"I think it's good for me to show up now in the Superettan (Swedish second tier) and dominate a little bit before I leave too. I want to do a good job here before I move on, but I definitely want to take the next step if I get the chance."
Though the youngster was born in Sweden, while also playing in their youth ranks but hasn't featured for their senior national team.
The player later pledged his allegiance to Kosovo, after envisaging his chance to represent Sweden to be faint.
He eventually made his first senior international appearance for Kosovo in January against Sweden, making a second half appearance for 32 minutes.
He later spoke of his international decision in an interview where he revealed that: "It was really fun," Lushaku admits. "When you were younger you always wanted to come to Bosön and play in the youth national team (in Sweden), but I never really got the chance and instead got the chance with Kosovo's u21 national team.
"Then I got to be there and play the European Championship qualifiers and when I saw that Kosovo would meet Sweden I thought 'damn, it's fun to think I could be selected and face Sweden'. Then it happened and it was cool and fun to meet them."
With the Premier league's preparation to restart the league soon after the pandemic crisis had affected the league's continuity, Lushaku will be hoping to finally get his chance to convince Arsenal coaches during a likely trial with the club.