After a poor start to the 2019-20 campaign, Manchester United picked up the pace after signing Bruno Fernandes in the winter transfer window. They currently sit 5th in the League table, three points behind Chelsea.
But, some players have been disappointing this season for the Red Devils and the club's management should not hold back in taking strong decisions in the upcoming transfer window.
Manchester United has been set on trimming the squad since the start of the 2019/20 season but there's still more to in terms of selling the deadwood and the hopeless. So without further ado, let's take a look at the five players that should in the upcoming transfer window:
Phil Jones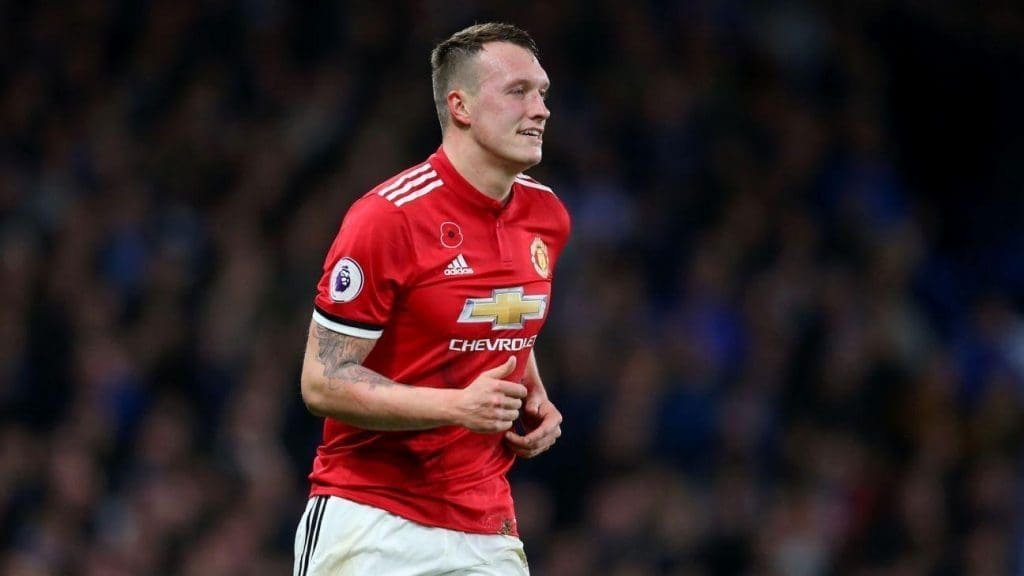 Manchester United have five centre-backs at present and Phil Jones is at the bottom of the pecking order. He joined the Red Devils from Blackburn Rovers in 2011 and was regarded as one of the most promising youngsters in England at that time. But he has failed to fulfil those expectations and he needs to be shipped out.
Jones has always been vulnerable and unreliable at the back. He has never performed consistently for United since his arrival and is always susceptible to dropping a disaster class when he's on the pitch. His current contract ends in the summer of 2023 but United needs to find a suitor for him where he can get in shape and get his mojo back.
Andreas Pereira
Andreas Pereira joined Manchester United from PSV Eindhoven as an academy scholar in 2011. Pereira made his debut for the senior team in 2014. He showed great promise in the start but wasn't getting enough chances under Louis Van Gaal & Jose Mourinho. He never got an opportunity to play consistently for the Manchester club and prove his worth. Ole Gunnar Solskjaer came in as an interim manager and gave him consistent playing time.
Pereira hasn't been able to perform despite getting ample of opportunities under the Norwegian. The Brazilian looks not good enough for the Manchester United squad that is going through the building process. United have many options in the midfield and they have better backups than Periera at the moment.
Chris Smalling
Smalling joined Manchester United in 2010 from Fulham. He has been under criticism at United for rash tackles, basic errors and physical playing style. Over the years, he fell out of favour at Old Trafford and was loaned to Roma last summer.
He has been brilliant for the Giallorossi this season. He made 21 league appearances this season and managed two goals and one assist in the Serie A.
The out of favour Englishman has settled in quite well at Roma and has proved his haters wrong. This would be the ideal time to cash-in on Smalling. His contract ends in 2022 and the 30-year-old defender could bring in €10-15 million profit to the club.
Nemanja Matic
The 31-year-old Serbian midfielder has been a good servant of the club despite his short tenure for the club. But Matic's level of performance hasn't been as good as it was 2 years ago. Matic is slow in terms of speed and at times slows down the tempo of the game. Players are stepping up for the Red Devils in the midfield and there's no place for Matic.
Ole Gunnar Solskjaer needs an energetic player to build around the team and Matic is not offering that. Manchester United have better young prospects and there's no need for a player with such high wages.
Alexis Sanchez
The Chilean winger arrived from Arsenal in a swap deal which saw Mkhitaryan moving in the other direction. Sanchez's stay at Old Trafford has been frustrating for both him and the club. He was loaned to Inter for the 2019/20 season. Despite being on loan, United are paying half his wages. And the Red Devils will have to continue paying them till 2022 until they find a suitor for him. He is still good as a backup but United can't offer such a monstrous salary to a backup player. Manchester United have to ship him off this transfer window. There's little or no chance of him saving his career at Manchester United.
Manchester United invested heavily for the 2019-20 campaign, signing Harry Maguire, Aaron Wan Bissaka, Daniel James, Bruno Fernandes and Odion Ighalo for approximately € 214 million. However, the Red Devils have earned through selling Romelu Lukaku, Mateo Darmian, Ashley Young and loaning Chris Smalling.